Tiredness on Reddit found the place where the coordonates on Ruth Davenport's arm leads. In real life, it's a place North of Washington, near the fictive Twin Peaks. He compared the map with Frank Truman's map, and it fits, revealing that the FBI team and the Twin Peaks team will probably go to the same place soon, "near Jack Rabbits Palace".
See it here:
https://www.reddit.com/r/twinpeaks/comments/6p66jl/s3e11_ruth_davenports_arm_trumans_computer/
It's an awesome discovery! I would just like to add that the place, "in real life", where those coordonates leads, is a road with no name, in the woods, in Kettle Falls.Kettle Falls was already mentionned in The Secret History Of Twin Peaks. It's the town that the Twin Peaks Lumberjacks Team fought against in 1968. They loose against the Kettle Falls Team, because of Hank Jennings. The team included Harry Truman, Frank Truman, and Big Ed Hurley.
Kettle Falls is also near the Colville Indian Reserve. In The Secret History of Twin Peaks, Chief Joseph ended his life in a Reserve "north-east of Washington State".
So, will Hawk's heritage have more importance in the next episode? (I mean, more than a coin with Indian Chief on it?)
Work done by Tiredness based on the coordinates on Ruth's arm.
Note that those coordinates may have been faked by Albert to set up Diane.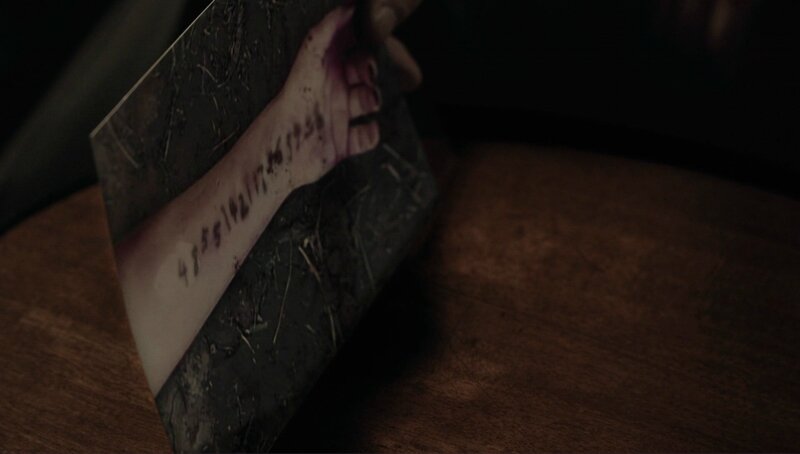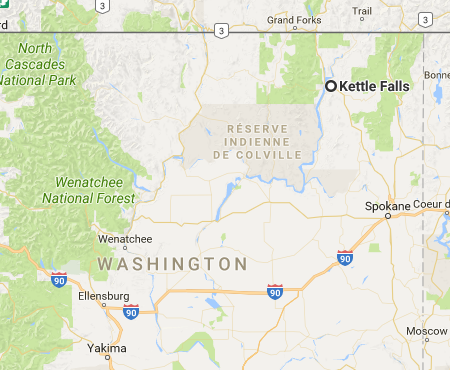 Little extra: note that the Coordonates are on the 48Th Parallel North, just as Paris, France. The previous night (Part 10), a French Flag was shown in the restaurant when Albert and Constance were falling in love. But, maybe it's because Constance is "the kind of girl to make you wish you spoke a little French"!
Nicolas Lincy, July 2017